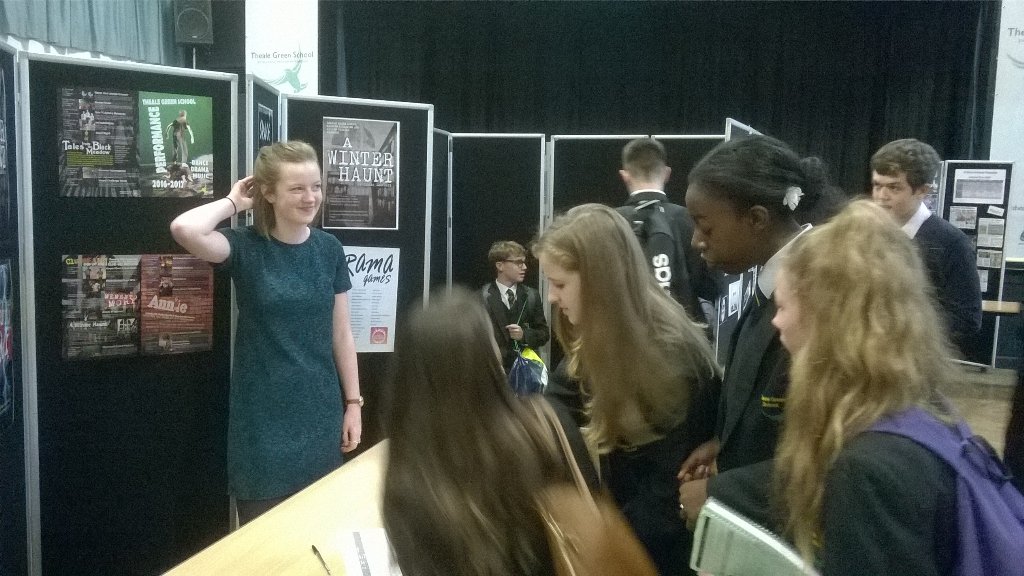 There is a great deal of interest in the Black Meadow play at the Theale Green clubs fair at the start of the year. The idea of taking it to Whitby seems to encourage rather than discourage participation.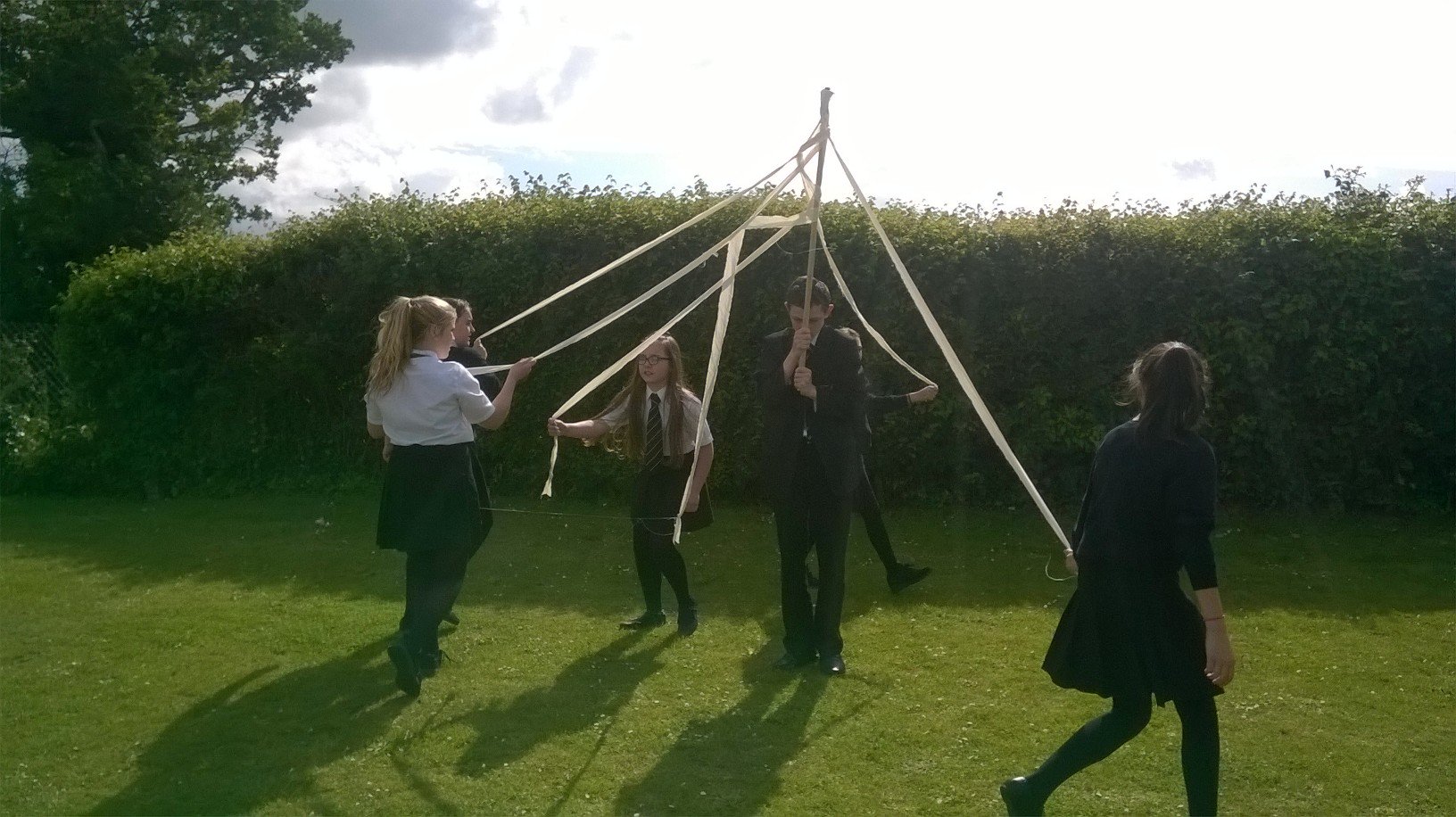 Rehearsals start in March. The May Pole has a test drive in the "Shining Apples" Scene
Now and again we were lucky enough to hold our rehearsals outside. This as important as one version of the show was in the open air...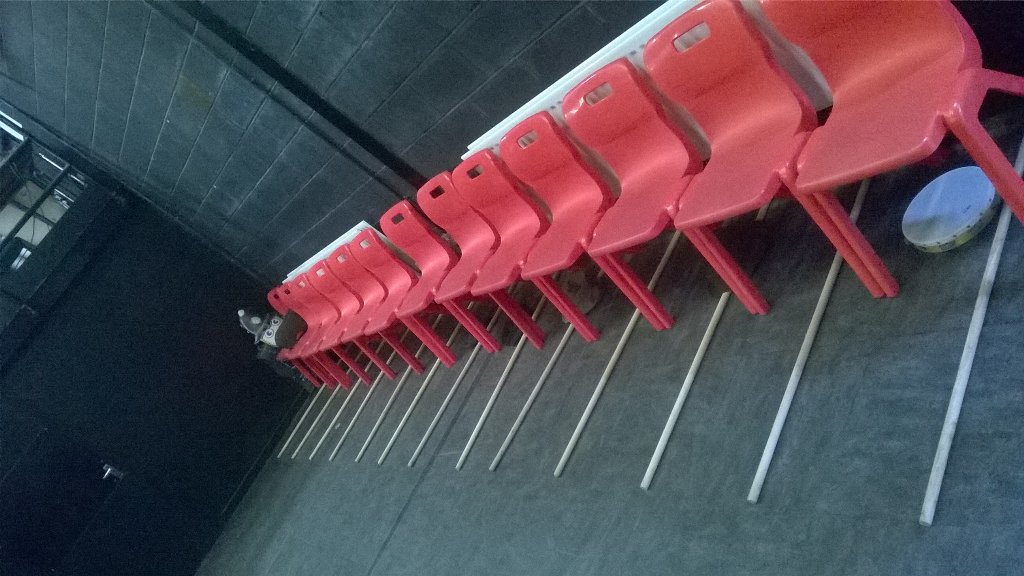 Lots of sticks were used in this production...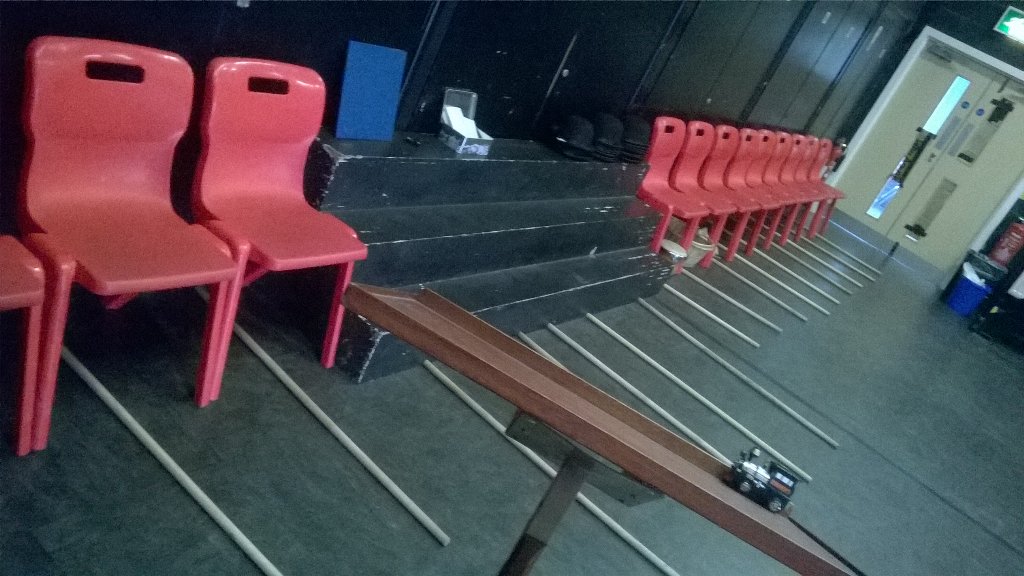 In this image as well as the broomsticks you can also see, bowler hats, the lectern and the little train (which never behaved in perfromance!)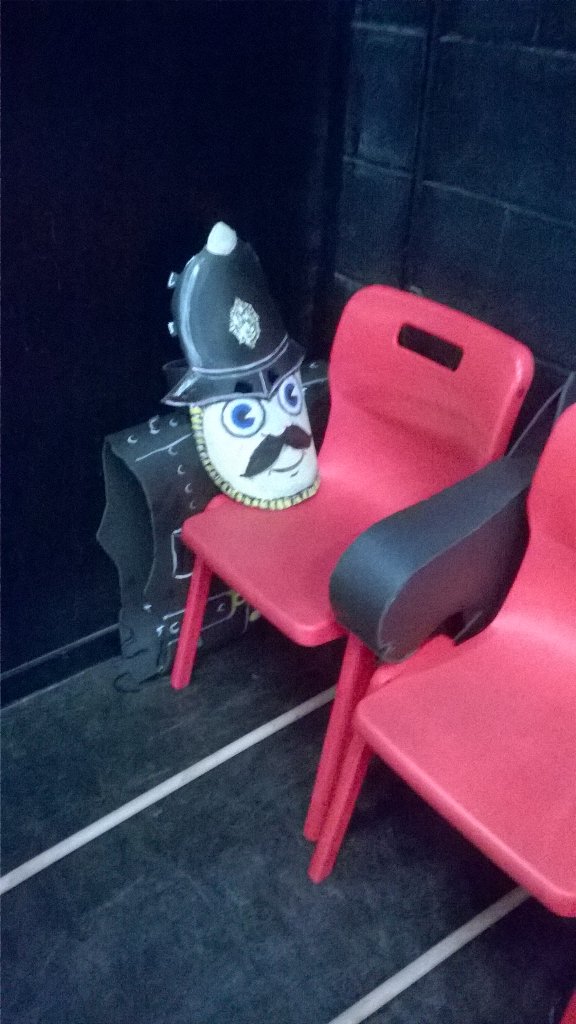 The marvelous costumes of Nigel Wilson. The Ticking Policeman and one of the horsemen heads can be seen here...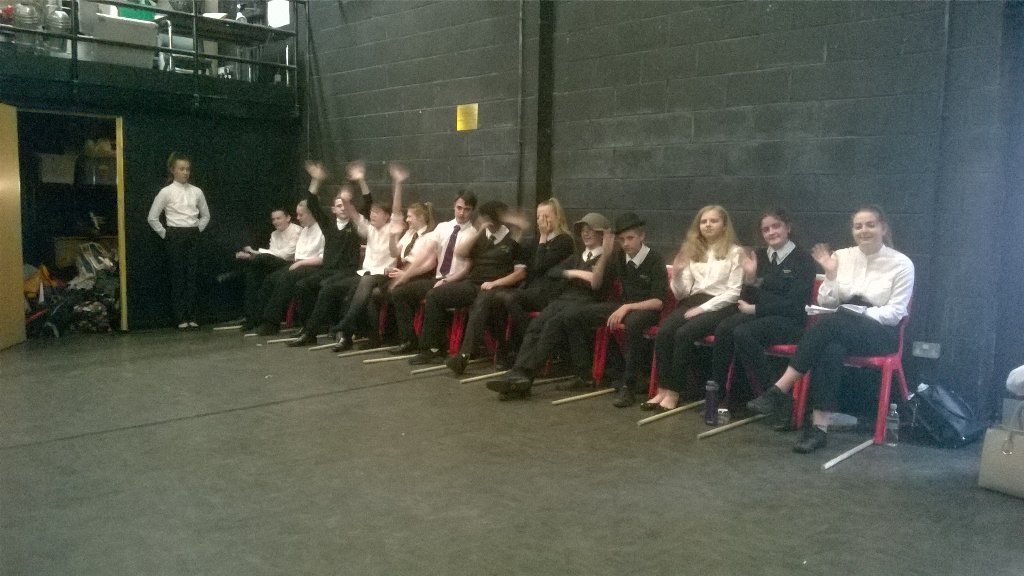 About half the cast...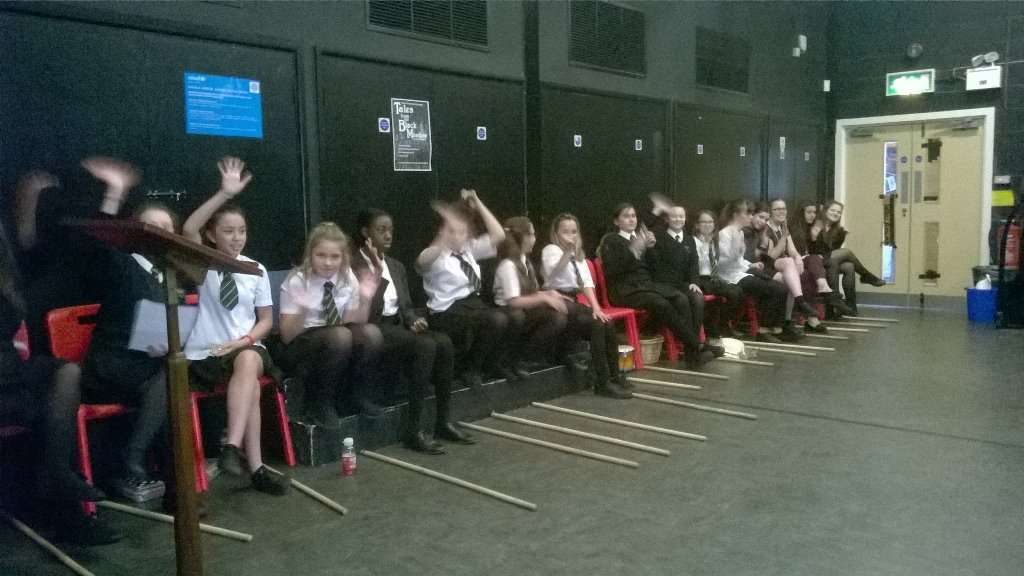 The other half...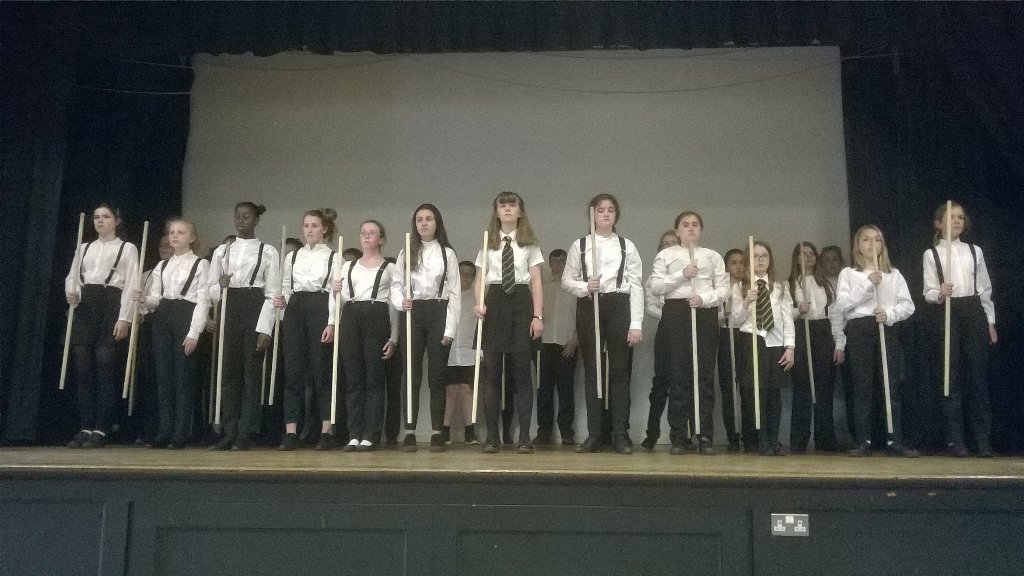 To prepare for Caedmon College Whitby we rehearsed on the Hall stage.